For a person and their relatives, receiving a dementia diagnosis can be a trying time. Whether or not to place a person in a care facility is one of the most urgent decisions. This choice will long-term affect the person's physical, mental, and emotional health. Therefore it shouldn't be made carelessly.
Signs that a move to a care home may be necessary
When considering whether to move a loved one with dementia into a care home, sure signs can help you decide if it is the right step. Suppose your loved one is experiencing complications due to dementia, such as confusion, memory loss, and difficulty managing daily tasks. In that case, they may benefit from the 24/7 support and care that a care home for the elderly can provide. If their condition is deteriorating to the point where they are becoming a danger to themselves or others, this may indicate that it is time for them to move into a care home. Other signs include difficulty managing finances and increasing levels of agitation or restlessness.  It could be time to start thinking about a care home if you see any of these symptoms.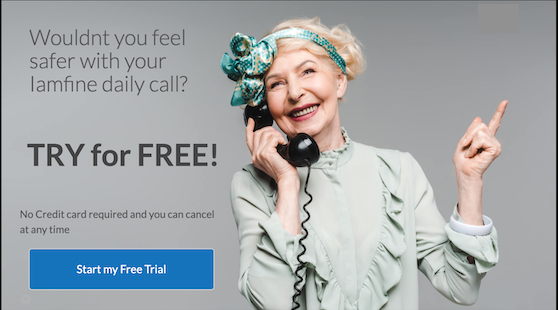 Exploring options for care at home
It might be challenging to decide whether to place a loved one who has dementia in a care facility, but it's crucial to consider all of your alternatives first. There are a variety of services that can help individuals stay in their own homes and remain as independent as possible. Home health aides can assist with daily tasks such as bathing and dressing, while companions can provide emotional support and help with activities such as shopping or walking. There are also adult daycare programs that offer a safe environment for individuals to socialize and participate in activities throughout the day. In addition, respite services allow family members to take a break from their caregiving duties. Exploring these types of services can help you determine if a move to a care home is the best option for your loved one.
When should someone with dementia go into a care home?
Deciding when to move someone with dementia into a care home is often a difficult and emotional decision. In general, it may be time to consider a care home when the person can no longer stay safely in their own home or if they require more specialist care that cannot easily be provided at home. Every instance of dementia is unique, so it's crucial to remember this while deciding how to proceed. Families should consult with doctors and other healthcare professionals closely to decide.
Care homes are particularly beneficial for those in the later stages of dementia, when they may no longer be able to care for themselves or interact socially with others. Care homes provide around-the-clock supervision, guidance from experienced carers, and medical intervention when necessary. They offer a safe and secure environment where people with dementia can get help with activities such as eating, dressing, and exercising.
Before deciding to move someone into a care home, one must consider their wishes, financial resources, and the circumstances of family members who may be providing care. It may also be helpful to visit a few care homes to understand the type of care they offer and decide if it fits the person with dementia.
Finding the right care home for your loved one
Choosing the correct care facility for a loved one can be challenging and tough. It is crucial to guarantee that your loved one will get the best care available in their new setting. While assessing possible care facilities for your loved one, there are several important factors to consider.
They consist of the following:
• Location – Consider the proximity of the care home to your loved one's family, friends, and other support networks.
• Quality of Care – Evaluate the quality of care that staff will provide and ensure sufficient nurses and support workers are in place. Ask questions about how they handle challenging behavior or medical conditions.
• Facilities & Amenities– Review the physical environment of the care home. Are the bedrooms spacious, warm, and comfortable? Does the home have access to outdoor spaces for activities such as gardening or sports?
• Activities & Social Outings – Check what activities and social outings are available for residents. Ensure there is a varied program to suit different interests.
• Cost & Contracts – Confirm the costs and fees associated with the care home and review any contracts in detail.
Once you have evaluated the above factors and are satisfied with your choice, arrange a visit to the care home. This will allow your loved one to experience the environment and speak with staff before deciding.
The benefits of a care home environment
For those who require round-the-clock care, a care home setting can offer a safe, secure, and comfortable atmosphere. It is a location where residents can get assistance to maintain their independence and help with daily living tasks like dressing, bathing, and managing their medications. Moreover, care facilities offer families the comfort of knowing their loved one is in a secure setting with access to medical professionals and social activities.
Some of the benefits associated with care home living include:
Trained professionals are providing 24-hour care and assistance. Caregivers are trained in best practices for addressing the needs of older adults in their care and can provide appropriate levels of supervision and support.
Access to social activities and recreation opportunities. Care homes often organize events and activities to keep residents engaged and socially connected. This can help reduce loneliness and isolation while providing a sense of purpose and engagement.
A home-like setting with supportive amenities. Care homes provide a comfortable and safe living environment with private bedrooms, communal dining rooms, and other amenities designed to make living more comfortable for residents.
Comprehensive medical care. Residents in a care home are monitored by trained medical professionals who can provide diagnosis and treatment if necessary. They also have access to various preventative health services, such as regular check-ups and health screenings.
Improved quality of life for family members. Care homes provide peace of mind to families by providing a safe, secure environment for their loved ones. This allows family members to focus on other aspects of their lives while knowing their relative is in good hands.
Overall, care home living offers numerous advantages and benefits for residents and their families. Providing a safe, secure place to live with access to comprehensive medical care and social activities can make a massive difference in the life of those who need assistance.
Conclusion
Deciding to place a loved one with dementia in a care facility can be challenging. When making a choice, it is crucial to analyze all available possibilities carefully. You can choose the best care facility for your loved one by researching options in your region, assessing facilities and services, and planning a visit. Learn more by visiting this link.
You may also like