As we get older, our interests and needs can change. This can make deciding what gifts to give seniors more difficult. However, there are still plenty of options out there that are both thoughtful and practical. So here are a few ideas to consider:
Comfortable clothing and accessories: As we age, comfort becomes increasingly important. Gift your senior loved ones comfortable clothing and accessories, such as slippers, socks, and weighted blankets, to help them stay warm and cozy.
Home safety items: As seniors become less mobile, it's essential to ensure their homes are safe and easy to navigate. Consider gifts like grab bars for the bathroom, non-slip mats, walk-in tubs, and handheld showerheads to help them maintain independence.
Technology: Many seniors enjoy staying connected with loved ones and up-to-date with the latest news and entertainment. Consider gifts like tablets, e-readers, or smartphones, which can help them keep in touch and entertained. Include any necessary accessories, such as protective cases and charging cables.
Subscriptions: Seniors may enjoy ongoing gifts that provide them with new and exciting experiences. Consider gift subscriptions to meal delivery, streaming services, or monthly book or puzzle clubs.
Experiences: Sometimes, the best gifts are those that create lasting memories. Consider giving your senior loved ones the gift of an experience, such as tickets to a play or concert, a gift certificate for a local restaurant, or a trip to a nearby attraction.
No matter what gift you choose, the most important thing is to show your senior loved ones that you care and appreciate them. A thoughtful, personal gift can go a long way in making them feel loved and valued.
Style Edit Holiday Kit for Brunettes
Get this root touch-up kit that comes complete with full-size touch-up powder, extending the life of your color between salon trips, dry shampoo, and a spray touch-up solution. The cover-up stick is great for the eyebrows, temples, or hairline. Don't forget the touch-ups while traveling.
biotopic Hair Regrowth System
This Total Hair Regrowth System from biotopic could be the gift of confidence, it comes with a shampoo, conditioner, and regrowth serum and is clinically proven to help with hair loss, repairing bald spots, thinning hair, and receding hairlines.
Texas Standard – Texas Flannel
No matter where the chilly breezes carry you, the Texas Flannel Sport Shirt is the ideal button-down. A concealed button-down collar and corner-cut sleeve cuffs. Third-generation shirt manufacturers make the lightweight, very soft Texas flannel fabric in west Texas. 
Alvies Women's Rainy Boots
These Alvies cowhide leather boots for women are suitable for any occasion.
Alvies Men's Machaca Boots
Treat the man in your life with these Alvies 100% deerskin leather roper boots. They are easy to break in and super comfortable.
Taipan Grafton Pen
Give the last pen your loved ones will ever need; the Everyman Taipans are the first in a new line of Grafton pens that feature an aluminum body with a heavy-duty clip, deep grip grooves, and a nice heavy weight.
Blacksocks Sockbox
Get a subscription to high-quality Italian socks from a family business. Gift these South America Pima cotton socks that feel like silk. With millions sold since 1999, they have thousands of 5-star reviews.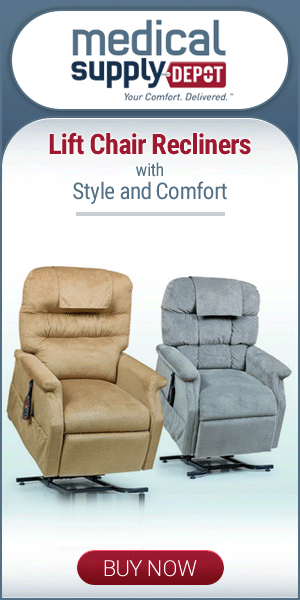 Asobu Pink Flavor U See Infuser Bottle
Here's a great, stylish gift, perfect for walking, camping, or using while you work out. Since we must drink 8 cups of water daily, this helps you infuse your water with lemons, limes, blueberries, cinnamon, mint, and cucumbers.
Asobu Cold Brew Coffee Maker
Make a cold cup of coffee or tea anywhere without refrigeration; you can take this 34 oz mug with the vacuum seal to keep your drink hot or cold for hours. You can store your drink in the fridge for 2 weeks and enjoy the same taste!
Kiierr Laser Cap
Join the many raving customers, both men and women, and try this laser cap and supplement system to regrow hair loss and thinning hair. This system comes with the FDA-approved laser cap, has a 7-month performance guarantee, and a 2-year warranty. Sit around and wear the cap for 30 mins 3 times per week to see the reported results.
minder Laptop Tower Stand
This is the ergonomic laptop stand people are raving about: it promotes better posture, increases work efficiency, and increases your comfort at work. The Minder Laptop Tower Stand has become a must-have in any home or office.
Walking in Grace Daily Devotions
You may know this 45-year-old daily devotional series by its previous name – Daily Guideposts. Give your loved one the gift of scripture. They offer it in regular print, large print, and multiple eBook versions.
Xite Delta 9 Caramels
These sweet caramels contain Delta 9 THC and CBD; each CBD caramel is an easy way to get your daily CBD; you can even add them to their coffee for an added benefit.
Custom Whiskey Decanter with Wooden Case
This engraved whiskey decanter is the perfect men's gift.
Personalized with the design of your choice, this custom whiskey decanter can be displayed with pride for years to come. It's a great gift for groomsmen, boyfriends, husbands, and fathers alike.
Delivered in a beautiful wooden box.
Zimba Ultimate Whitening Bundle
Try this Ultimate Whitening bundle that could provide quick results by removing surface stains and whitening deep stains using natural ingredients. Just wear them for 30-60 minutes.
MagicKitchen Meal Delivery
For people dining alone, give a subscription of chef-prepared meals handpicked from their a la carte menu. The items in these packages are sold in pairs but are individually packaged. For side dishes, they could use their two-serving side dishes and share them between meals. MagicKitchen's premade gourmet meals are designed to be nutritionally balanced. They have meals for special diets, including low-carb, low-fat, diabetic, and renal-friendly.
Engraved Family Tree Stand
This unique and personalized family tree from LoveIsARose.com has a gold plate and can feature 3 lines of text, including family names and special occasions. You can include the birthstones of the children and grandchildren with a disk for each family member. You can add new family members easily without any hassle.
KardiaMobile Personal EKG Device
With KardiaMobile 6L, you can record unlimited six-lead EKGs, giving you and your doctor more detailed insight into your heart from home. By recording your EKG leads, the KardiaMobile provides more data and deeper insights into your heart rhythm. The device is FDA-cleared and clinically approved to deliver medical-grade EKG recordings that detect up to six of the most common arrhythmias. It's very simple to use; it comes ready to sync with your smartphone via an app and Bluetooth; you press your fingers on the device and hold it against your body to get daily readings.
Miss Bud's Hemp Oil Cream for Face Wrinkles
Using the natural benefits of hemp seed oil, this moisturizing anti-wrinkle cream can be applied to fine lines and facial sagging, helping tighten the face to look younger.
Hair and Skin Combo for Swimmers
The TRIHARD Hair Combo protects your hair from chemicals when swimming or participating in water activities. Reducing chlorine absorption can restore your hair's texture and prevent it from smelling like a pool. Using the lotion before going in the water leaves your skin feeling slick.
MantraBand Mom Bar Necklace
A perfect expression of your love for mom, this double-sided inscribed sterling silver and 14k gold dipped bar MOM necklace is a nice keepsake that you can personalize with a little poem or mantra.
Soap Infused with CBD
Gift this Sisters of the Valley 4-pack of handmade CBD-infused plant-based soaps with invigorating scents like Aloe Vera, Coffee, Arnica, and Lemongrass.