Welcome to our review of Mobilehelp's comprehensive medical alert system! We will be taking an in-depth look at the company's offering, from its main features and benefits to usability and mobility considerations, as well as taking a look at their pricing and plans. Along the way, we'll also provide overall summary and conclusion points to help you make an informed decision about whether this system is right for your needs. Let's get started!
With the aging population in America on the rise, elderly care and safety services are becoming increasingly important. MobileHelp Comprehensive Medical Alert System provides users with a range of emergency response options designed to protect seniors and their loved ones in times of need. In this blog post, we will take an in-depth look at the features, benefits and costs associated with this system so that you can decide if it is the right fit for you or your family member.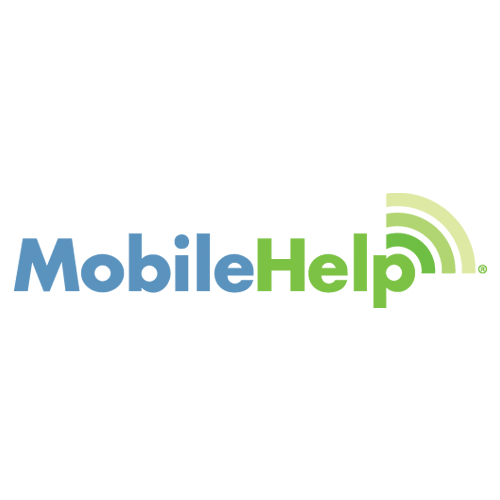 Overview Of Mobilehelp's Medical Alert System
Mobilehelp's Medical Alert System is an effective and easy-to-use system to ensure that help can be summoned quickly in the event of an emergency. The system includes a base station with two-way voice technology and a water-resistant help button. It also has automatic fall detection, so if you experience a fall, the alert will be activated automatically. In case of power outages, it comes with optional cellular backup which keeps it functioning for up to 24 hours fully charged. It also offers medical profiles that store essential health information, allowing emergency personnel to provide faster and more accurate assistance. All in all, the Mobilehelp Medical Alert System provides users with peace of mind knowing help is always available when needed most.
Key Features And Benefits
MobileHelp's Comprehensive Medical Alert System is an all-in-one medical alert solution, designed to help individuals and families stay safe and secure. Key features of this system include 24/7 access to professional support agents, GPS tracking in case of emergency, waterproof buttons for quick response, automatic fall detection technology, mobile app access to control settings and monitor activities remotely, and long range coverage up to 1,300 ft. The benefits of this system are peace of mind knowing that you are connected to help at all times; the ability to live independently while still having access to emergency aid if needed; and a reliable monitoring system that can provide prompt assistance when required. With its intuitive interface and comprehensive features, MobileHelp's Comprehensive Medical Alert System is an ideal choice for those seeking a dependable medical alert solution.
Usability And Mobility
MobileHelp is well-known for its seamless integration of usability and mobility in its medical alert system products. The range of devices offered includes both in-home and mobile solutions, as well as independent models that work without the need for a landline phone connection. This wide range of options ensures that users have access to the features they need when they need them. The user interface is intuitive and easy to use, which allows seniors and their caregivers to quickly get up and running with the medical alert system without any significant learning curve. Additionally, all models are designed to be lightweight and portable for added convenience and security. This combination of features makes MobileHelp medical alert systems highly usable, reliable, and secure; making it an ideal solution for seniors who value peace of mind and safety on the go.
Pricing And Plans
Mobilehelp offers several pricing plans to fit different needs. Their basic package includes the MobileHelp Classic system for only $24.95 a month, with no activation or long-term contracts and free shipping. This package includes 24/7 emergency response services, a wearable help button, and wall-mounted help buttons that can be placed in multiple rooms. Additionally, customers can purchase add-ons such as fall detection, lockbox storage, and more at an additional cost. For those who require more advanced features, they offer their premium and mobile+ packages that start at $34.95 a month with all the same features as the classic plus extras such as integrated GPS tracking devices so you can stay connected even if you're away from home.
Overall Summary And Conclusion
In conclusion, MobileHelp medical alert system is an excellent and comprehensive solution for people who need a reliable way to contact for emergency help in case of an accident. It is easy to set up and use has a variety of features to meet individual needs, and is backed by 24/7 customer service. Moreover, it comes with a 30-day money-back guarantee, so you can rest assured that you are getting the best value for your money. With its wide array of features and benefits, MobileHelp medical alert system is highly recommended for those who want peace of mind knowing that help is just a button away.
Visit the link and get $60 Off Mobile Duo with Annual Plan at MobileHelp.com, no coupon code is needed!
You may also like